A while ago, I set out to update the nsradmin micromanual I'd released originally in 2009. In short order though I realised there were a lot of other topics that I'd like to include in a comprehensive "Power User" guide to NetWorker, and so brings the first release of the Turbocharged EMC NetWorker guide.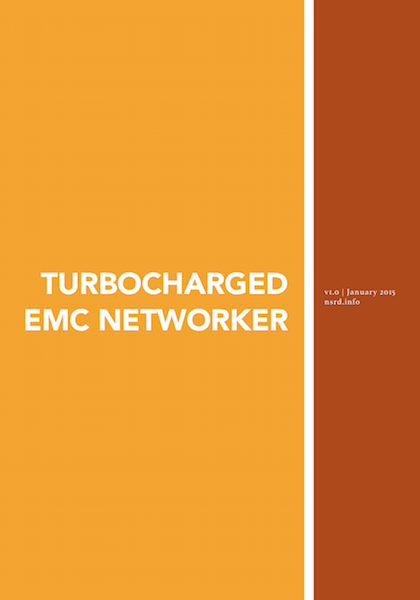 If I kept writing until everything about NetWorker was included in the guide, it might take me a five years to complete it. So instead, I'm aiming towards a quarterly update cycle. I can't say how exactly I'll meet that cycle, but new topics will be periodically added.
In the meantime, you can download the guide from the (perhaps now inappropriately named) micromanuals page.