In 2008 I published "Enterprise Systems Backup and Recovery: A corporate insurance policy". It dealt pretty much exclusively, as you might imagine, with backup and recovery concepts. Other activities like snapshots, replication, etc., were outside the scope of the book. Snapshots, as I recall, were mainly covered as an appendix item.
Fast forward almost a decade and there's a new book on the marketplace, "Data Protection: Ensuring Data Availability" by yours truly, and it is not just focused on backup and recovery. There's snapshots, replication, continuous data protection, archive, etc., all covered. Any reader of my blogs will know though that I don't just think of the technology: there's the business aspects to it as well, the process, training and people side of the equation. There's two other titles I bandied with: "Backup is dead, long live backup", and "Icarus Fell: Understanding risk in the modern IT environment".
You might be wondering why in 2017 there's a need for a book dedicated to data protection.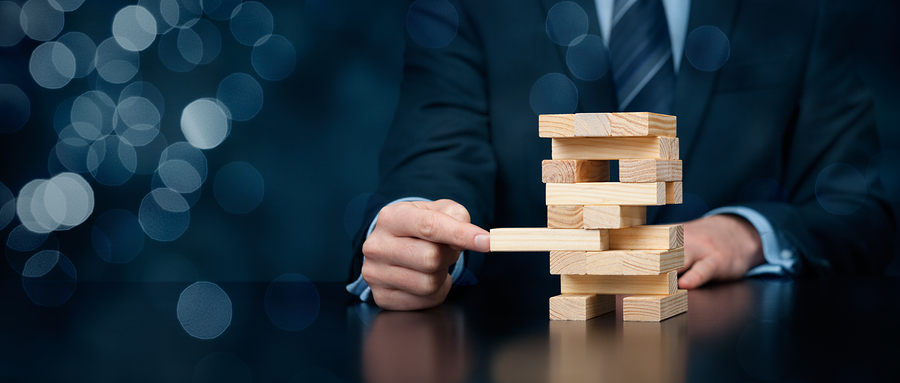 We've come a long way in data protection, but we're now actually teetering on an interesting precipice, one which we need to understand and manage very carefully. In fact, one which has resulted in significant data loss situations for many companies world-wide.
IT has shifted from the datacentre to – well, anywhere. There's still a strong datacentre focus. The estimates from various industry analysts is that around 70% of IT infrastructure spend is still based in the datacentre. That number is shrinking, but IT infrastructure is not; instead, it's morphing. 'Shadow IT' is becoming more popular – business units going off on their own and deploying systems without necessarily talking to their IT departments. To be fair, Shadow IT always existed – it's just back in the 90s and early 00s, it required the business units to actually buy the equipment. Now they just need to provide a credit card to a cloud provider.
Businesses are also starting to divest themselves of IT activities that aren't their "bread and butter", so to speak. A financial company or a hospital doesn't make money from running an email system, so they outsource that email – and increasingly it's to someone like Microsoft via Office 365.
Simply put, IT has become significantly more commoditised, accessible and abstracted over the past decade. All of this is good for the business, except it brings the business closer to that precipice I mentioned before.
What precipice? Risk. We're going from datacentres where we don't lose data because we're deploying on highly resilient systems with 5 x 9s availability, robust layers of data protection and formal processes into situations where data is pushed out of the datacentre, out of the protection of the business. The old adage, "never assume, you make an ass out of u and me" is finding new ground in this modern approach to IT. Business groups trying to do a little data analytics rent a database at an hourly rate from a cloud provider and find good results, so they start using it more and more. But don't think about data protection because they've never had to before. That led to things like the devastating data losses encountered by MongoDB users. Startups with higher level IT ideas are offering services without any understanding of the fundamental requirements of infrastructure protection. Businesses daily are finding that because they've spread their data over such a broad area, the attack vector has staggeringly increased, and hackers are turning that into a profitable business.
So returning to one of my first comments … you might be wondering why in 2017 there's a need for a book dedicated to data protection? It's simple: the requirement for data protection never goes away, regardless of whose infrastructure you're using, or where your data resides. IT is standing on the brink of a significant evolution in how services are offered and consumed, and in so many situations it's like a return to the early 90s. "Oh yeah, we bought a new server for a new project, it's gone live. Does anyone know how we back it up?" It's a new generation of IT and business users that need to be educated about data protection. Business is also demanding a return on investment for as much IT spend as possible, and that means data protection also needs to evolve to offer something back to the business other than saving you when the chips are down.
That's why I've got a new book out about data protection: because the problem has not gone away. IT has evolved, but so has risk. That means data protection technology, data protection processes, and the way that we talk about data protection has to evolve as well. Otherwise we, as IT professionals, have failed in our professional duties.
I'm a passionate believer that we can always find a way to protect data. We think of it as business data, but it's also user data. Customer data. If you work in IT for an airline it's not just a flight bookings database you're protecting, but the travel plans, the holiday plans, the emergency trips to sick relatives or getting to a meeting on time that you're protecting, too. If you work in IT at a university, you're not just protecting details that can be used for student billing, but also the future hopes and dreams of every student to pass through.
Let's be passionate about data protection together. Let's have that conversation with the business and help them understand how data protection doesn't go away just because infrastructure it evolving. Let's help the business understand that data protection isn't a budget sink-hole, but it can improve processes and deliver real returns to the business. Let's make sure that data, no matter where it is, is adequately protected and we can avoid that precipice.
"Data Protection: Ensuring Data Availability" is available now from the a variety of sellers, including my publisher and Amazon. Come on a journey with me and discover why backup is dead, long live backup.