It's fair to say I'm a big fan of Queen. They shaped my life – the only band to have even a remotely similar effect on me was ELO. (Yes, I'm an Electric Light Orchestra fan. Seriously, if you haven't listened to the Eldorado or Time operatic albums in the dark you haven't lived.)
Queen taught me a lot: the emotional perils of travelling at near-relativistic speeds and returning home, that maybe immorality isn't what fantasy makes it seem like, and, amongst a great many other things, that you need to take a big leap from time to time to avoid getting stuck in a rut.
But you can find more prosaic meanings in Queen, too, if you want to. One of them deals with long term retention. We get that lesson from one of the choruses for Too much love will kill you:
Too much love will kill you,

Just as sure as none at all
Hang on, you may be asking, what's that got to do with long term retention?
Replace 'love' with 'data' and you've got it.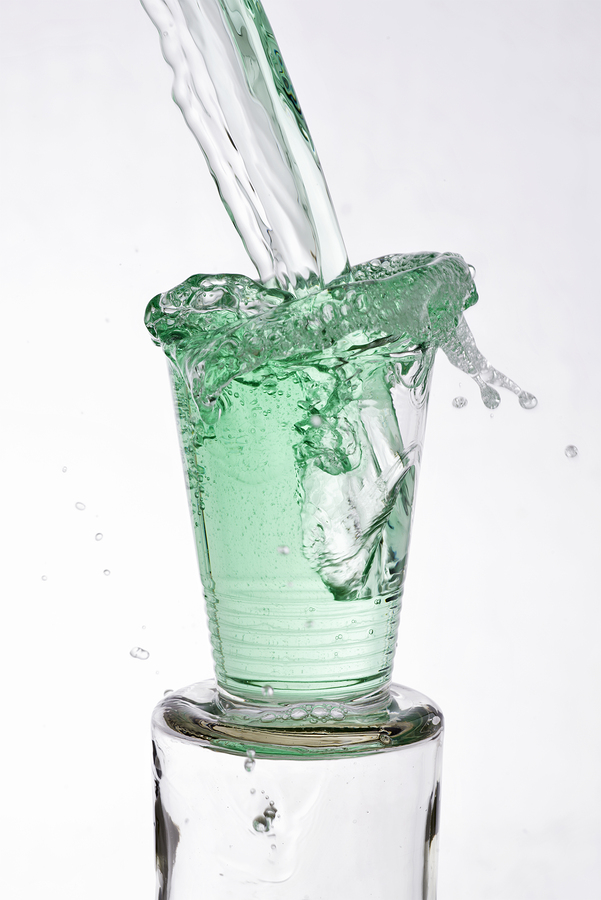 I'm a fan of the saying:
It's always better to backup a bit too much than not quite enough.
In fact, it's something I mention again in my book, Data Protection: Ensuring Data Availability. Perhaps more than once. (I've mentioned my book before, right? If you like my blog or want to know more about data protection, you should buy the book. I highly recommend it…)
That's something that works quite succinctly for what I'd call operational backups: your short term retention policies. They're going to be the backups where you're keeping say, weekly fulls and daily incrementals for (typically) between 4-6 weeks for most businesses. For those sorts of backups, you definitely want to err on the side of caution when choosing what to backup.
Now, that's not to say you don't err on the side of caution when you're thinking about long term retention, but caution definitely becomes a double-edged sword: the caution of making sure you're backing up what you are required to, but also the caution of making sure you're not wasting money.
Let's start with a simpler example: do you backup your non-production systems? For a lot of environments, the answer is 'yes' (and that's good). So if the answer is 'yes', let me ask the follow-up: do you apply the same retention policies for your non-production backups as you do for your production backups? And if the answer to that is 'yes', then my final question is this: why? Specifically, are you doing it because it's (a) habit, (b) what you inherited, or (c) because there's a mandated and sensible reason for doing so? My guess is that in 90% of scenarios, the answer is (a) or (b), not (c). That's OK, you're in the same boat as the rest of the industry.
Let's say you have 10TB of production data, and 5TB of non-production data. Not worrying about deduplication for the moment, if you're doing weekly fulls and daily incrementals, with a 3.5% daily change (because I want to hurt my brain with mathematics tonight – trust me, I still count on my fingers, and 3.5 on your fingers is hard) with a 5 week retention period then you're generating:
5 x (10+5) TB in full backups
30 x ((10+5) x 0.035) TB in incremental backups
That's 75 TB (full) + 15.75 TB (incr) of backups generated for 15TB of data over a 5 week period. Yes, we'll use deduplication because it's so popular with NetWorker and shrink that number quite nicely thank-you, but 90.75 TB of logical backups over 5 weeks for 15TB of data is the end number we get at.
But do you really need to generate that many backups? Do you really need to keep five weeks worth of non-production backups? What if instead you're generating:
5 x 10 TB in full production backups
2 x 5 TB in full non-prod backups
30 x 10 x 0.035 TB in incremental production backups
12 x 5 x 0.035 TB in incremental non-prod backups
That becomes 50TB (full prod) + 10 TB (full non-prod) + 10.5 TB (incr prod) + 2.1 TB (incr non-prod) over any 5 week period, or 72.6 TB instead of 90.75 TB – a saving of 20%.
(If you're still pushing your short-term operational backups to tape, your skin is probably crawling at the above suggestion: "I'll need more tape drives!" Well, yes you would, because tape is inflexible. So using backup to disk means you can start saving on media, because you don't need to make sure you have enough tape drives for every potential pool that would be written to at any given time.)
A 20% saving on operational backups for 15TB of data might not sound like a lot, but now let's start thinking about long term retention (LTR).
There's two particular ways we see long term retention data handled: monthlies kept for the entire LTR period, or keeping monthlies for 12-13 months and just keeping end-of-calendar-year (EoCY) + end-of-financial-year (EoFY) for the LTR period. I'd suggest that the knee-jerk reaction by many businesses is to keep monthlies for the entire time. That doesn't necessarily have to be the case though – and this is the sort of thing that should also be investigated: do you legally need to keep all your monthly backups for your LTR, or do you just need to keep those EoCY and EoFY backups for that period? That alone might be a huge saving.
Let's assume though that you're keeping those monthly backups for your entire LTR period. We'll assume you're also not in engineering, where you need to keep records for the lifetime of the product, or biosciences, where you need to keep records for the lifetime of the patient (and longer), and just stick with the tried-and-trusted 7 year retention period seen almost everywhere.
For LTR, we also have to consider yearly growth. I'm going to cheat and assume 10% year on year growth, but the growth only kicks in once a year. (In reality for many businesses it's more like a true compound annual growth, ammortized monthly, which does change things around a bit.)
So let's go back to those numbers. We've already established what we need for operational backups, but what do we need for LTR?
If we're not differentiating between prod and non-prod (and believe me, that's common for LTR), then our numbers look like this:
Year 1: 12 x 15 TB
Year 2: 12 x 16.5 TB
Year 3: 12 x 18.15 TB
Year 4: 12 x 19.965 TB
Year 5: 12 x 21.9615 TB
Year 6: 12 x 24.15765 TB
Year 7: 12 x 26.573415 TB
Total? 1,707.69 TB of LTR for a 7 year period. (And even as data ages out, that will still grow as the YoY growth continues.)
But again, do you need to keep non-prod backups for LTR? What if we didn't – what would those numbers look like?
Year 1: 12 x 10 TB
Year 2: 12 x 11 TB
Year 3: 12 x 12.1 TB
Year 4: 12 x 13.31 TB
Year 5: 12 x 14.641 TB
Year 6: 12 x 16.1051 TB
Year 7: 12  17.71561 TB
That comes down to just 1,138 TB over 7 years – a 33% saving in LTR storage.
We got that saving just by looking at splitting off non-production data from production data for our retention policies. What if we were to do more? Do you really need to keep all of your production data for an entire 7-year LTR period? If we're talking a typical organisation looking at 7 year retention periods, we're usually only talking about critical systems that face compliance requirements – maybe some financial databases, one section of a fileserver, and email. What if that was just 1 TB of the production data? (I'd suggest that for many companies, a guesstimate of 10% of production data being the data required – legally required – for compliance retention is pretty accurate.)
Well then your LTR data requirements would be just 113.85 TB over 7 years, and that's a saving of 93% of LTR storage requirements (pre-deduplication) over a 7 year period for an initial 15 TB of data.
I'm all for backing up a little bit too much than not enough, but once we start looking at LTR, we have to take that adage with a grain of salt. (I'll suggest that in my experience, it's something that locks a lot of companies into using tape for LTR.)
Too much data will kill you,

Just as sure as none at all
That's the lesson we get from Queen for LTR.
…Now if you'll excuse me, now I've talked a bit about Queen, I need to go and listen to their greatest song of all time, March of the Black Queen.