Regardless of whether you're new to NetWorker or have been using it for a long time, if there's any change happening within the overall computing environment of your business, there's one thing you always need to have access to: compatibility guides.
As I've mentioned in a few times, including my book, there won't be anything in your environment that touches more things other than the network itself than your enterprise backup and recovery product. With this in mind, it's always critical to understand the potential impact of changes to our environment on the backups.
NetWorker, as well as majority of the rest of the Dell EMC Data Protection Suite, no longer has a static software compatibility guide. There's enough variables that a static software compatibility guide is going to be tedious to search and maintain. So instead of being a document, it's now a database, and you get to access it and generate custom compatibility information for exactly what you need.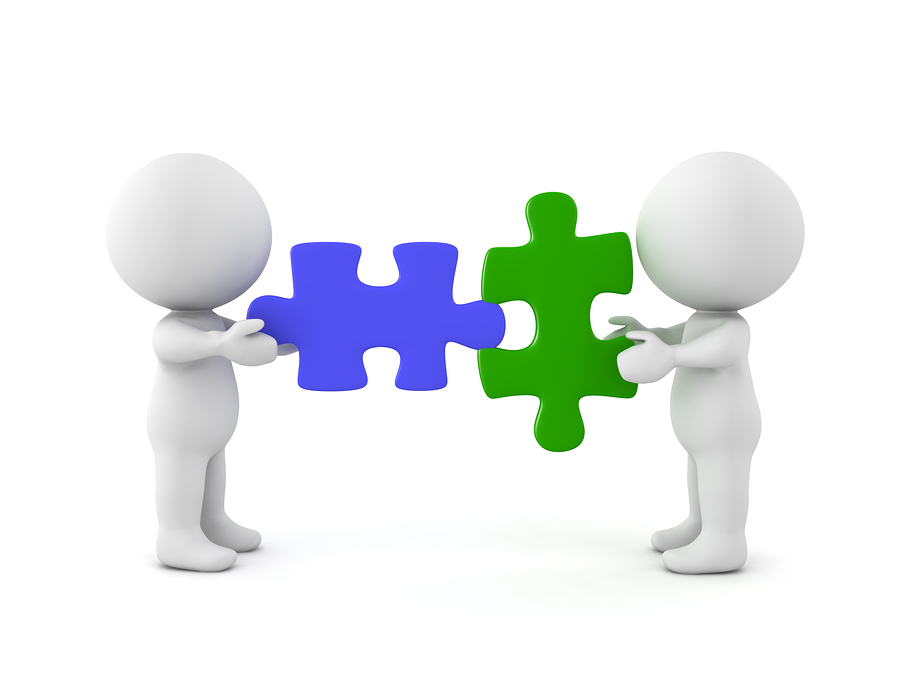 If you've not used the interactive compatibility guide before, you'll find it at:
http://compatibilityguide.emc.com:8080/CompGuideApp/
My recommendation? Bookmark it. Make sure it's part of your essential NetWorker toolkit. (And for that matter: Data Domain OS, Boost Plugins, ProtectPoint, Avamar, etc.)
When you first hit the compatibility landing page, you'll note a panel on the left-hand from where you can choose the product. In this case, when you expand NetWorker, you'll get a list of versions since the interactive guide was introduced: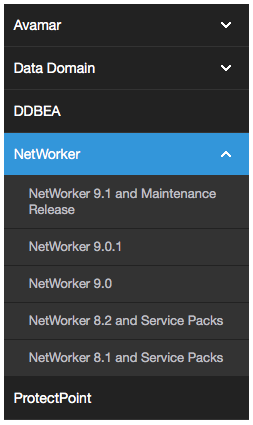 Once you've picked the NetWorker version, the central panel will be updated to reflect the options you can check compatibility against: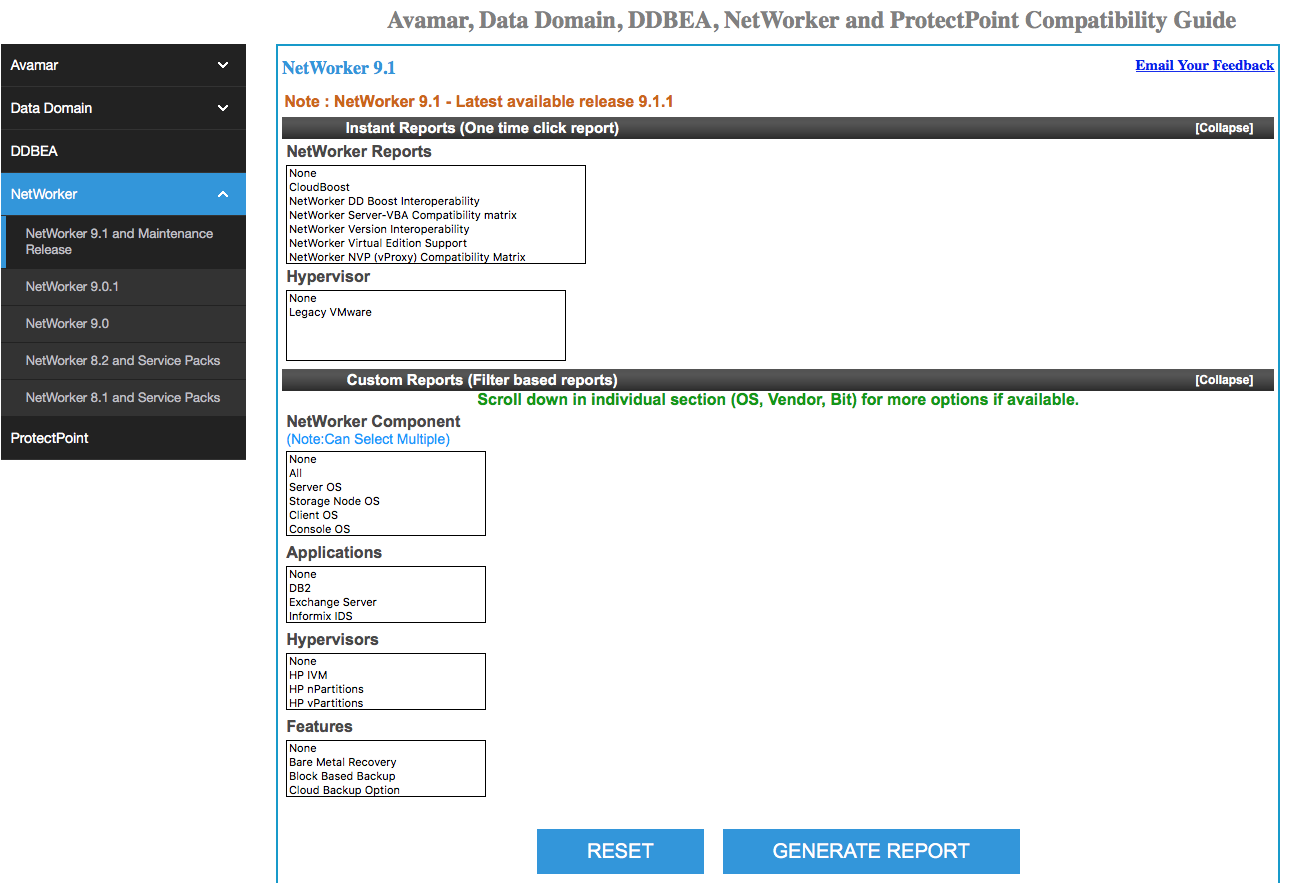 As you can see, there's some 'Instant' reports for specific quick segments of information; beyond that, there's the ability to create a specific drill-down report using the 'Custom Reports' option. For instance, say you're thinking of deploying a new NetWorker server on Linux and you want to know what versions of Linux you can deploy on. To do that, under 'NetWorker Component' you'd select 'Server OS', then get a sub-prompt for broad OS type, then optionally drill down further. In this case: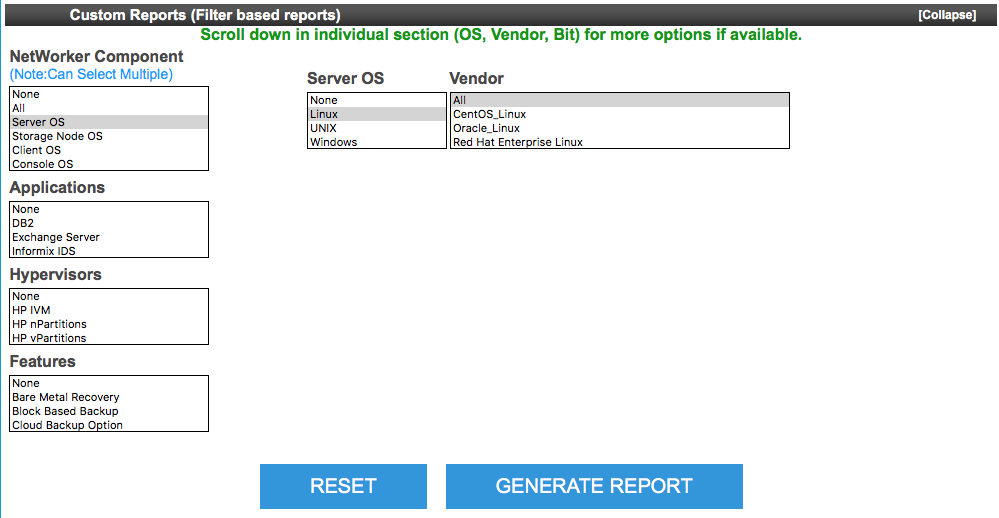 Here I've selected Server OS > Linux > All to get information about all compatible versions of Linux for running a NetWorker 9.1 server on. After you've made your selections, all you have to do is click 'Generate Report' to actually create a compatibility report. The report itself will look something like the following:

Any area in the report that's underlined is a hover prompt: hovering the mouse cursor over will popup the additional clarifying information referenced. Also note the "Print/Save Results" option – if say, as part of a change request, you need to submit documentary evidence, you can generate yourself a PDF that covers exactly what you need.
If you need to generate multiple and different compatibility reports to generate, you may need to click the 'Reset' button to blank out all options. (This will avoid a situation where you end up say, trying to find out about what versions of Exchange on Linux are supported!)
As far as the instant reports are concerned – this is about quickly generating information that you want to get straight away – you click on the option in the Instant Reports, and you don't even need to click 'Generate Report'. For instance, the NVP option: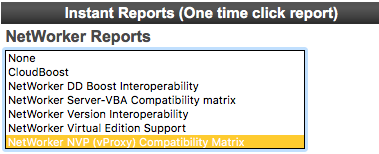 That's really all there is to the interactive compatibility guide – it's straight forward and it's a really essential tool in the arsenal of a NetWorker or Dell EMC Data Protection Suite user.
Oh, there's one more thing – there's other compatibility guides of course: older NetWorker and Avamar software guides, NetWorker hardware guides, etc. You can get access to the legacy and traditional hardware compatibility guides via the right-hand area on the guide page: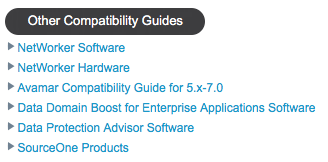 There you have it. If you need to check NetWorker or DPS compatibility, make the Interactive Compatibility Guide your first point of call.
---
Hey, don't forget my book is available now in paperback and Kindle formats!