About me
A little about me: My name is Preston de Guise, and I worked primarily in consulting roles from 1996 through to 2014. My customer base covered almost every industry vertical you could think of, with focuses in primary industries (mining, exploration, etc.), through to health, finance, banking, manufacturing, education, and importing.
In 2008 I released Enterprise Systems Backup and Recovery: A corporate insurance policy, based on the lessons I'd learned over the years dealing with a plethora of backup implementations, policies, administrators and managers. I started in Unix system administration, managing multiple backup servers across Australia for a multinational company, so I approach customers with a healthy understanding of the need for availability and prioritisation of issue resolution.
In 2014 I started the process of writing my second book. Originally it was going to be called "Data Recovery", but it wasn't long into it that I realised there needed to be some big changes in what I was going to be talking about, and so the project name became "Data Protection". (Actually, to be fair, my original working title was Icarus Fell, but the publisher didn't agree.)
In 2015, I joined the pre-sales engineering team for EMC (now Dell EMC) Data Protection Solutions in Melbourne, Australia. I was initially working on mid-market accounts, before moving up to a suite of enterprise accounts.
In 2017, Data Protection: Ensuring Data Availability was released. The intro blurb starts with a pretty strong claim, "Backup is dead", and I stand by that claim. Backup as a standalone topic is no longer relevant given the shifting patterns and rapid data growth we experience. We're seeing a move away from "backup administrators" and to "data protection administrators", and the book is very much focused on helping people who want to make that transition get there, and see the entire gamut of protection activities holistically.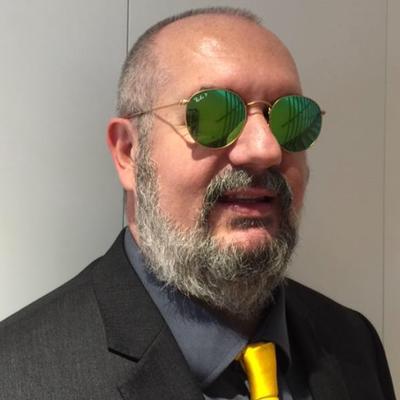 My partner of 21 years, Daz (short for Darren), has stood by me on both book writing experiences – a drawn out and at times crazy rollercoaster of frenetic editing and long periods of silence, and he thinks it's pretty cool he's had two books dedicated to him. On the other hand, I think it's pretty cool that I've been able to dedicate two books to someone as understanding and awesome as he is.
Data Protection is still a core focus for me, but I'm expanding my IT and Tech field of view now by poking around ethics in IT. I think this is a wholly unexplored and misunderstood area, and intend to do quite a lot of blogging about it over time. You'll find my writing over at Fools Rush In.
In my spare time, I write, read, get ruled over by a couple of cats, spend time with Daz, who is now studying at University himself, dabble with photography, potter with programming and pugnaciously procrastinate. There's probably a bit too much Minecraft mixed in there from time to time, but I remind myself it's my form of mindfulness.
Oh, and I'm utterly terrified of zombies. As soon as a movie or story has zombies in it, I'm off watching or reading something else. If you know the official phobia name for that, I'd appreciate you letting me know 🙂
As you can expect, this is my own blog, and is not connected to my employment.
About NetWorker
Dell EMC NetWorker is an enterprise class data protection product that I've been using since 1996, and in 2016 it we celebrated its 25th anniversary. It is not by any means the only backup product that I've used, but for various functionality reasons, it is certainly one of my most preferred.
There's a reason I've kept on gravitating back to NetWorker over all my years, and that's because I honestly believe it's one of the best enterprise backup products you could possibly work with. I'm really not joking by taking that old ad and mangling the words to: "I liked the product so much I joined the company". As a system administrator, NetWorker saved my bacon on multiple occasions. As a system integrator, NetWorker allowed me to deploy hundreds of successful installs for customers across the enterprise and mid-market spectrum.
NetWorker now forms part of the Dell EMC Data Protection Suite, a collection of hardware and software that allows you to meet all your data protection needs from the most stringent SLAs through to ice-cold compliance copies and isolated recovery copies.