As we approach the end of 2015 I wanted to spend a bit of time reflecting on some of the data protection enhancements we've seen over the year. There's certainly been a lot!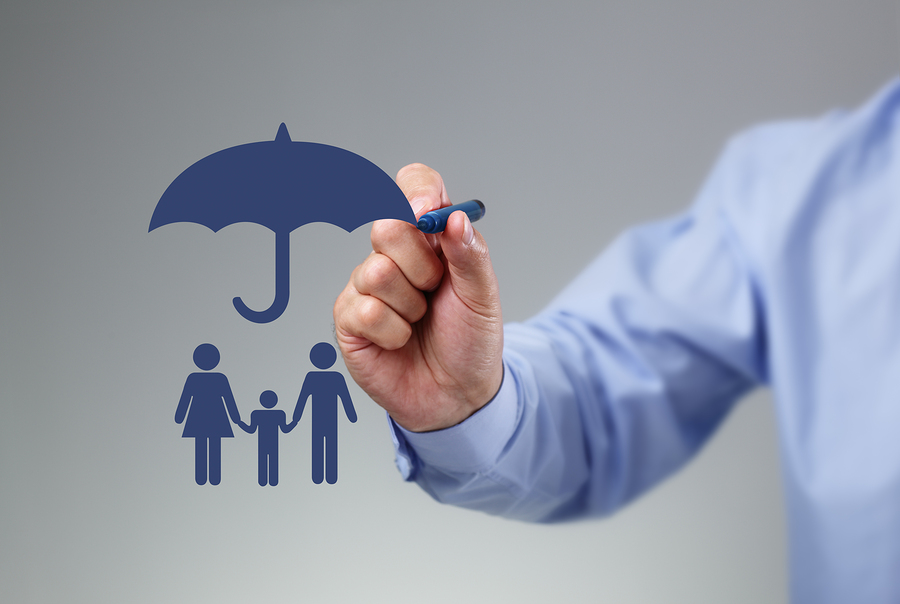 NetWorker 9
NetWorker 9 of course was a big part to the changes in the data protection landscape in 2015, but that's not by any means the only advancement we saw. I covered some of the advances in NetWorker 9 in my initial post about it (NetWorker 9: The Future of Backup), but to summarise just a few of the key new features, we saw:
A policy based engine that unites backup, cloning, snapshot management and protection of virtualisation into a single, easy to understand configuration. Data protection activities in NetWorker can be fully aligned to service catalogue requirements, and the easier configuration engine actually extends the power of NetWorker by offering more complex configuration options.
Block based backups for Linux filesystems – speeding up backups for highly dense filesystems considerably.
Block based backups for Exchange, SQL Server, Hyper-V, and so on – NMM for NetWorker 9 is a block based backup engine. There's a whole swathe of enhancements in NMM version 9, but the 3-4x backup performance improvement has to be a big win for organisations struggling against existing backup windows.
Enhanced snapshot management – I was speaking to a customer only a few days ago about NSM (NetWorker Snapshot Management), and his reaction to NSM was palpable. Wrapping NAS snapshots into an effective and coordinated data protection policy with the backup software orchestrating the whole process from snapshot creation, rollover to backup media and expiration just makes sense as the conventional data storage protection and backup/recovery activities continue to converge.
ProtectPoint Integration – I'll get to ProtectPoint a little further below, but being able to manage ProtectPoint processes in the same way NSM manages file-based snapshots will be a big win as well for those customers who need ProtectPoint.
And more! – VBA enhancements (notably the native HTML5 interface and a CLI for Linux), NetWorker Virtual Edition (NVE), dynamic parallel savestreams, NMDA enhancements, restricted datazones and scaleability all got a boost in NetWorker 9.
It's difficult to summarise everything that came in NetWorker 9 in so few words, so if you've not read it yet, be sure to check out my essay-length 'summary' of it referenced above.
ProtectPoint
In the world of mission critical databases where impact minimisation on the application host is a must yet backup performance is equally a must, ProtectPoint is an absolute game changer. To quote Alyanna Ilyadis, when it comes to those really important databases within a business,
"Ideally, you'd want the performance of a snapshot, with the functionality of a backup."
Think about the real bottleneck in a mission critical database backup: the data gets transferred (even best case) via fibre-channel from the storage layer to the application/database layer before being passed across to the data protection storage. Even if you direct-attach data protection storage to the application server, or even if you mount a snapshot of the database at another location, you still have the fundamental requirement to:
Read from production storage into a server
Write from that server out to protection storage
ProtectPoint cuts the middle-man out of the equation. By integrating storage level snapshots with application layer control, the process effectively becomes:
Place database into hot backup mode
Trigger snapshot
Pull database out of hot backup mode
Storage system sends backup data directly to Data Domain – no server involved
That in itself is a good starting point for performance improvement – your database is only in hot backup mode for a few seconds at most. But then the real power of ProtectPoint kicks in. You see, when you first configure ProtectPoint, a block based copy from primary storage to Data Domain storage starts in the background straight away. With Change Block Tracking incorporated into ProtectPoint, the data transfer from primary to protection storage kicks into high gear – only the changes between the last copy and the current state at the time of the snapshot need to be transferred. And the Data Domain handles creation of a virtual synthetic full from each backup – full backups daily at the cost of an incremental. We're literally seeing backup performance improvements in the order of 20x or more with ProtectPoint.
There's some great videos explaining what ProtectPoint does and the sorts of problems it solves, and even it integrating into NetWorker 9.
Database and Application Agents
I've been in the data protection business for nigh on 20 years, and if there's one thing that's remained remarkably consistent throughout that time it's that many DBAs are unwilling to give up control over the data protection configuration and scheduling for their babies.
It's actually understandable for many organisations. In some places its entrenched habit, and in those situations you can integrate data protection for databases directly into the backup and recovery software. For other organisations though there's complex scheduling requirements based on batch jobs, data warehousing activities and so on which can't possibly be controlled by a regular backup scheduler. Those organisations need to initiate the backup job for a database not at a particular time, but when it's the right time, and based on the amount of data or the amount of processing, that could be a highly variable time.
The traditional problem with backups for databases and applications being handled outside of the backup product is the chances of the backup data being written to primary storage, which is expensive. It's normally more than one copy, too. I'd hazard a guess that 3-5 copies is the norm for most database backups when they're being written to primary storage.
The Database and Application agents for Data Domain allow a business to sidestep all these problems by centralising the backups for mission critical systems onto highly protected, cost effective, deduplicated storage. The plugins work directly with each supported application (Oracle, DB2, Microsoft SQL Server, etc.) and give the DBA full control over managing the scheduling of the backups while ensuring those backups are stored under management of the data protection team. What's more, primary storage is freed up.
Formerly known as "Data Domain Boost for Enterprise Applications" and "Data Domain Boost for Microsoft Applications", the Database and Application Agents respectively reached version 2 this year, enabling new options and flexibility for businesses. Don't just take my word for it though: check out some of the videos about it here and here.
CloudBoost 2.0
CloudBoost version 1 was released last year and I've had many conversations with customers interested in leveraging it over time to reduce their reliance on tape for long term retention. You can read my initial overview of CloudBoost here.
2015 saw the release of CloudBoost 2.0. This significantly extends the storage capabilities for CloudBoost, introduces the option for a local cache, and adds the option for a physical appliance for businesses that would prefer to keep their data protection infrastructure physical. (You can see the tech specs for CloudBoost appliances here.)
With version 2, CloudBoost can now scale to 6PB of cloud managed long term retention, and every bit of that data pushed out to a cloud is deduplicated, compressed and encrypted for maximum protection.
Spanning
Cloud is a big topic, and a big topic within that big topic is SaaS – Software as a Service. Businesses of all types are placing core services in the Cloud to be managed by providers such as Microsoft, Google and Salesforce. Office 365 Mail is proving very popular for businesses who need enterprise class email but don't want to run the services themselves, and Salesforce is probably the most likely mission critical SaaS application you'll find in use in a business.
So it's absolutely terrifying to think that SaaS providers don't really backup your data. They protect their infrastructure from physical faults, and their faults, but their SLAs around data deletion are pretty straight forward: if you deleted it, they can't tell whether it was intentional or an accident. (And if it was an intentional delete they certainly can't tell if it was authorised or not.)
Data corruption and data deletion in SaaS applications is far too common an occurrence, and for many businesses sadly it's only after that happens for the first time that people become aware of what those SLAs do and don't cover them for.
Enter Spanning. Spanning integrates with the native hooks provided in Salesforce, Google Apps and Office 365 Mail/Calendar to protect the data your business relies on so heavily for day to day operations. The interface is dead simple, the pricing is straight forward, but the peace of mind is priceless. 2015 saw the introduction of Spanning for Office 365, which has already proven hugely popular, and you can see a demo of just how simple it is to use Spanning here.
Avamar 7.2
Avamar got an upgrade this year, too, jumping to version 7.2. Virtualisation got a big boost in Avamar 7.2, with new features including:
Support for vSphere 6
Scaleable up to 5,000 virtual machines and 15+ vCenters
Dynamic policies for automatic discovery and protection of virtual machines within subfolders
Automatic proxy deployment: This sees Avamar analyse the vCenter environment and recommend where to place virtual machine backup proxies for optimum efficiency. Particularly given the updated scaleability in Avamar for VMware environments taking the hassle out of proxy placement is going to save administrators a lot of time and guess-work. You can see a demo of it here.
Orphan snapshot discovery and remediation
HTML5 FLR interface
That wasn't all though – Avamar 7.2 also introduced:
Enhancements to the REST API to cover tenant level reporting
Scheduler enhancements – you can now define the start dates for your annual, monthly and weekly backups
You can browse replicated data from the source Avamar server in the replica pair
Support for DDOS 5.6 and higher
Updated platform support including SLES 12, Mac OS X 10.10, Ubuntu 12.04 and 14.04, CentOS 6.5 and 7, Windows 10, VNX2e, Isilon OneFS 7.2, plus a 10Gbe NDMP accelerator
Data Domain 9500
Already the market leader in data protection storage, EMC continued to stride forward with the Data Domain 9500, a veritable beast. Some of the quick specs of the Data Domain 9500 include:
Up to 58.7 TB per hour (when backing up using Boost)
864TB usable capacity for active tier, up to 1.7PB usable when an extended retention tier is added. That's the actual amount of storage; so when deduplication is added that can yield actual protection data storage well into the multiple-PB range. The spec sheet gives some details based on a mixed environment where the data storage might be anywhere from 8.6PB to 86.4PB
Support for traditional ES30 shelves and the new DS60 shelves.
Actually it wasn't just the Data Domain 9500 that was released this year from a DD perspective. We also saw the release of the Data Domain 2200 – the replacement for the SMB/ROBO DD160 appliance. The DD2200 supports more streams and more capacity than the previous entry-level DD160, being able to scale from a 4TB entry point to 24TB raw when expanded to 12 x 2TB drives. In short: it doesn't matter whether you're a small business or a huge enterprise: there's a Data Domain model to suit your requirements.
Data Domain Dense Shelves
The traditional ES30 Data Domain shelves have 15 drives. 2015 also saw the introduction of the DS60 – dense shelves capable of holding sixty disks. With support for 4 TB drives, that means a single 5RU data Domain DS60 shelf can hold as much as 240TB in drives.
The benefits of high density shelves include:
Better utilisation of rack space (60 drives in one 5RU shelf vs 60 drives in 4 x 3RU shelves – 12 RU total)
More efficient for cooling and power
Scale as required – each DS60 takes 4 x 15 drive packs, allowing you to start with just one or two packs and build your way up as your storage requirements expand
DDOS 5.7
Data Domain OS 5.7 was also released this year, and includes features such as:
Support for DS60 shelves
Support for 4TB drives
Support for ES30 shelves with 4TB drives (DD4500+)
Storage migration support – migrate those older ES20 style shelves to newer storage while the Data Domain stays online and in use
DDBoost over fibre-channel for Solaris
NPIV for FC, allowing up to 8 virtual FC ports per physical FC port
Active/Active or Active/Passive port failover modes for fibre-channel
Dynamic interface groups are now supported for managed file replication and NAT
More Secure Multi-Tenancy (SMT) support, including:

Tenant-units can be grouped together for a tenant
Replication integration:

Strict enforcing of replication to ensure source and destination tenant are the same
Capacity quota options for destination tenant in a replica context
Stream usage controls for replication on a per-tenant basis

Configuration wizards support SMT for
Hard limits for stream counts per Mtree
Physical Capacity Measurement (PCM) providing space utilisation reports for:

Files
Directories
Mtrees
Tenants
Tenant-units

Increased concurrent Mtree counts:

256 Mtrees for Data Domain 9500
128 Mtrees for each of the DD990, DD4200, DD4500 and DD7200

Stream count increases – DD9500 can now scale to 1,885 simultaneous incoming streams
Enhanced CIFS support
Open file replication – great for backups of large databases, etc. This allows the backup to start replicating before it's even finished.
ProtectPoint for XtremIO
Data Protection Suite (DPS) for VMware
DPS for VMware is a new socket-based licensing model for mid-market businesses that are highly virtualized and want an effective enterprise-grade data protection solution. Providing Avamar, Data Protection Advisor and RecoverPoint for Virtual Machines, DPS for VMware is priced based on the number of CPU sockets (not cores) in the environment.
DPS for VMware is ideally suited for organisations that are either 100% virtualised or just have a few remaining machines that are physical. You get the full range of Avamar backup and recovery options, Data Protection Advisor to monitor and report on data protection status, capacity and trends within the environment, and RecoverPoint for a highly efficient journaled replication of critical virtual machines.
…And one minor thing
There was at least one other bit of data protection news this year, and that was me finally joining EMC. I know in the grand scheme of things it's a pretty minor point, but after years of wanting to work for EMC it felt like I was coming home. I had worked in the system integrator space for almost 15 years and have a great appreciation for the contribution integrators bring to the market. That being said, getting to work from within a company that is so focused on bringing excellent data protection products to the market is an amazing feeling. It's easy from the outside to think everything is done for profit or shareholder value, but EMC and its employees have a real passion for their products and the change they bring to IT, business and the community as a whole. So you might say that personally, me joining EMC was the biggest data protection news for the year.
In Summary
I'm willing to bet I forgot something in the list above. It's been a big year for Data Protection at EMC. Every time I've turned around there's been new releases or updates, new features or functions, and new options to ensure that no matter where the data is or how critical the data is to the organisation, EMC has an effective data protection strategy for it. I'm almost feeling a little bit exhausted having come up with the list above!
So I'll end on a slightly different note (literally). If after a long year working with or thinking about Data Protection you want to chill for five minutes, listen to Kate Miller-Heidke's cover of "Love is a Stranger". She's one of the best artists to emerge from Australia in the last decade. It's hard to believe she did this cover over two years ago now, but it's still great listening.
I'll see you all in 2016! Oh, and don't forget the survey.