I was on annual leave last week (and this week I find myself in Santa Clara).
Needless to say, the big announcements are often seemed to neatly align with when I go on annual leave, and last week was no different – it saw the release of a new set of Data Domain systems, DDOS 6.0, and the new Cloud Tiering functionality.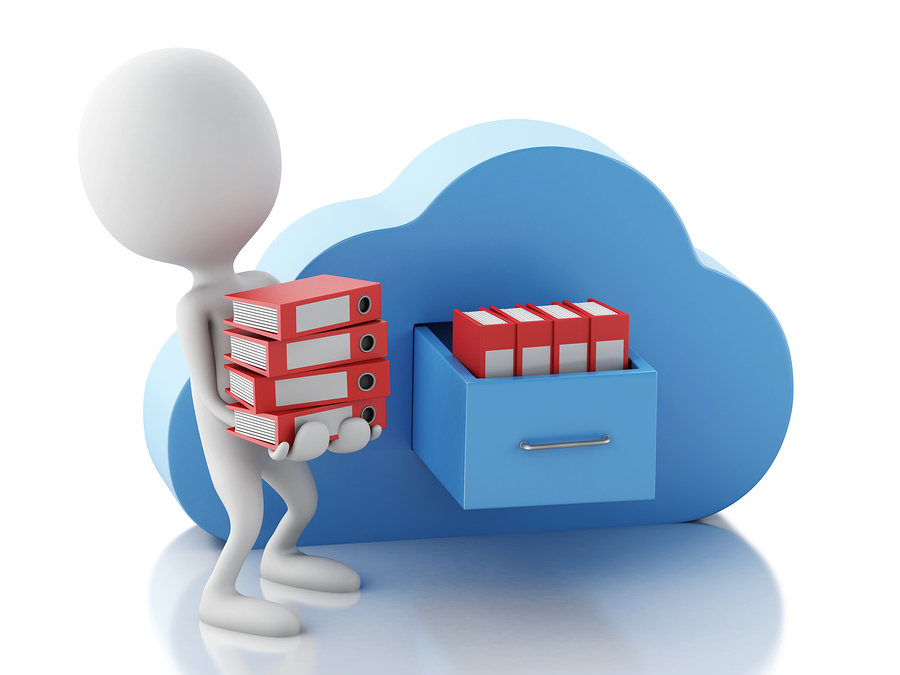 Now, I know this is a NetWorker blog, but if repeated surveys have shown one consistent thing, it's that a vast majority of NetWorker environments now have Data Domain in them, and for many good reasons.
You can find the official press release over at Dell EMC, but I'll dig into a few of the pertinent details.
New Models
The new models that have been released are the 6300, 6800, 9300 and 9800. The key features of the new models are as follows:
Data Domain 6300

Max throughput per hour using Boost – 24 TB/hr
Max usable capacity – 178 TB

Data Domain 6800

Max throughput per hour using Boost – 32 TB/hr
Max usable capacity (active tier) – 288 TB
Max addressable Cloud Tier – 576 TB
Max total addressable (active + Cloud) – 864 TB

Data Domain 9300

Max throughput per hour using Boost – 41 TB/hr
Max usable capacity (active tier) – 720 TB
Max addressable Cloud Tier – 1,440 TB
Max total addressable (active + Cloud) – 2,160 TB

Data Domain 9800

Max throughput per hour using Boost – 68 TB/hr
Max usable capacity (active tier) – 1 PB
Max addressable Cloud Tier – 2 PB
Max total addressable (active + Cloud) – 3 PB
Those are all the sizes of course of actual storage – once your deduplication comes in your logical stored capacity can be considerably higher than the above.
All the models above introduce flash as part of the storage platform for metadata. (If you're wondering where this will be handy, have a think about Instant Access, the feature where we can power up a Virtual Machine directly from its backup on the Data Domain.)
High Availability was previously only available on the DD9500 – it's now available on the 6800, 9300, 9500 and 9800, making that extra level of data protection availability accessible to more businesses than ever.
DDOS 6
DDOS 6 is a big release, including the following new features:
Cloud Tier (more of that covered further on)
Boost FS Plugin – Allows a Linux host with an NFS mount from a DDOS 6 system to participate in Boost, reducing the amount of data that has to be sent over the filesystem mount to Data Domain storage
Enhancements to Secure Multi-Tenancy
Improvements to garbage collection/filesystem cleaning (and remember, it's still something that can be run while other operations are taking place!)
Improvements to replication performance, speeding up virtual synthetic replication further
Support for ProtectPoint on systems with extended retention
Support for ProtectPoint on high availability systems
New minimally disruptive upgrades – starting in this release, individual software components will be able to be upgraded without full system reboots (unless otherwise required). This will reduce downtime requirements for upgrades and allow for more incremental approaches to upgrades.
Client groups – manage/monitor client activity and workflows for collections of clients, either at the Boost or NFS level. This includes being able to set hard/soft limits on stream counts, reporting on client group activities, and logging by client group. You can have up to 64 client groups per platform. (I can see every Data Domain administrator where DBAs are using DDBoost wanting to upgrade for this feature.)
Cloud Tier
Cloud Tier allows the Data Domain system to directly interface with compatible object storage systems and is primarily targeted for handling long term retention workloads. Data lands on the active tier still, but policies can be established to push that data you're retaining for your long term retention out to cloud/object storage. While it supports storage such as Amazon and Azure, the real cost savings actually come in when you consider using it with Elastic Cloud Storage (ECS). (I've already been involved in deals where we've easily shown a 3-year TCO being substantially cheaper for a customer on ECS than Amazon S3+Glacier.)
But hang on, you might be asking – what about CloudBoost? Well, CloudBoost is still around and it still has a variety of use cases, but Cloud Tier is about having the Data Domain do the movement of data automatically – and without any need to rehydrate outgoing data. It's also ideal for mixed access workloads.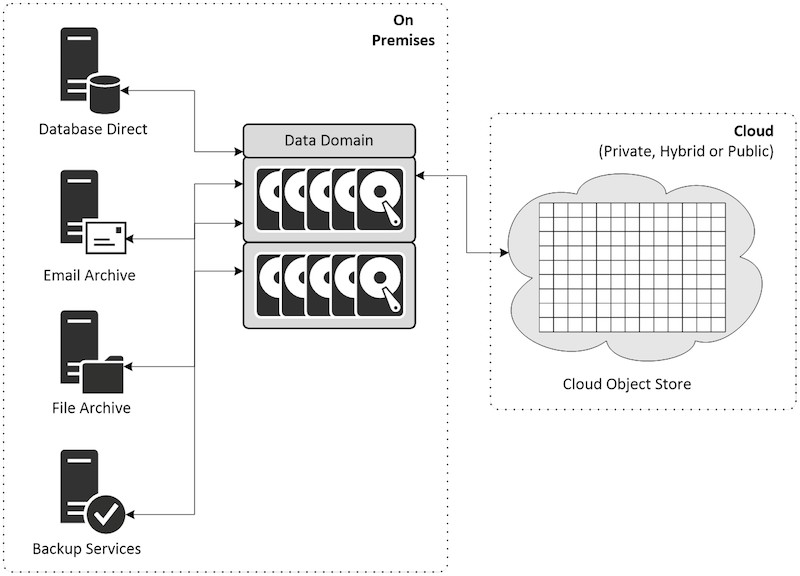 Cloud Tier enables the Data Domain to actually address twice the maximum active tier capacity for any Data Domain model in object storage, drastically increasing the overall logical amount of data that can be stored on a model by model basis, and by pushing deduplicated data out to object storage, the processing time for data movement is unparalleled.
Summary/Wrapping Up
It was a big week for Data Domain, and DDOS 6 is setting the bar for deduplication systems – as well as laying the groundwork for even more enhancements over time.
(On a side node – apologies for the delay in posts. Leading up to taking that week off I was swamped.)