The "Wannacry" Ransomware strike saw a particularly large number of systems infected and garnered a great deal of media attention.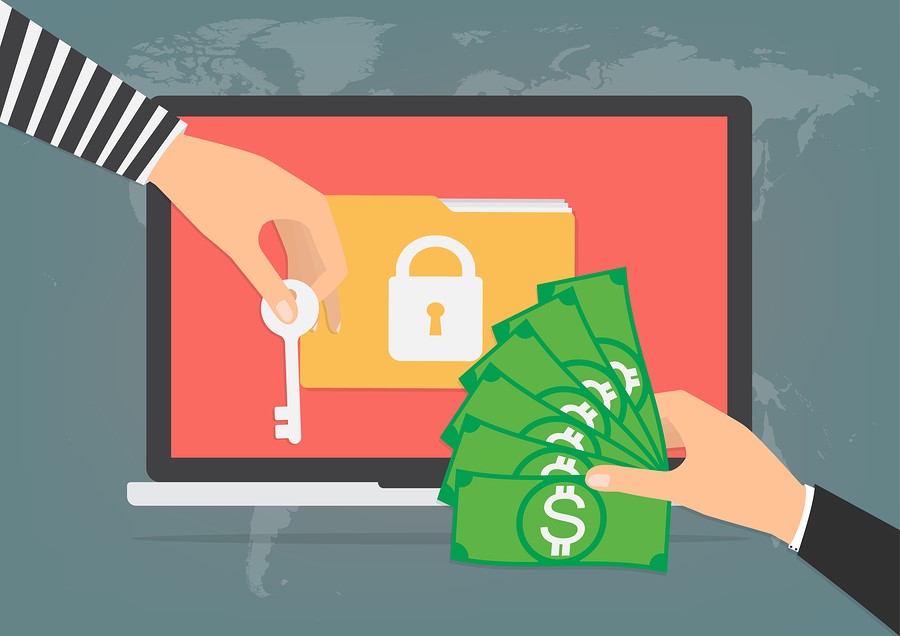 As you'd expect, many companies discussed ransomware and their solutions for it. There was also backlash from many quarters suggesting people were using a ransomware attack to unethically spruik their solutions. It almost seems to be the IT equivalent of calling lawyers "ambulance chasers".
We are (albeit briefly, I am sure), between major ransomware outbreaks. So, logically that'll mean it's OK to talk about ransomware.
Now, there's a few things to note about ransomware and defending against it. It's not as simplistic as "I only have to do X and I'll solve the problem". It's a multi-layered issue requiring user education, appropriate systems patching, appropriate security, appropriate data protection, and so on.
Focusing even on data protection, that's a multi-layered approach as well. In order to have a data protection environment that can assuredly protect you from ransomware, you need to do the basics, such as operating system level protection for backup servers, storage nodes, etc. That's just the beginning. The next step is making sure your backup environment itself follows appropriate security protocols. That's something I've been banging on about for several years now. That's not the full picture though. Once you've got operating systems and backup systems secured via best practices, you need to then look at hardening your backup environment. There's a difference between standard security processes and hardened security processes, and if you're worried about ransomware this is something you should be thinking about doing. Then, of course, if you really want to ensure you can recover your most critical data from a serious hactivism and ransomware (or outright data destruction) breach, you need to look at IRS as well.
But let's step back, because I think it's important to make a point here about when we can talk about ransomware.
I've worked in data protection my entire professional career. (Even when I was a system administrator for the first four years of it, I was the primary backup administrator as well. It's always been a focus.)
If there's one thing I've observed in my career in data protection is that having a "head in the sand" approach to data loss risk is a lamentably common thing. Even in 2017 I'm still hearing things like "We can't back this environment up because the project which spun it up didn't budget for backup", and "We'll worry about backup later". Not to mention the old chestnut, "it's out of warranty so we'll do an Icarus support contract".
Now the flipside of the above paragraph is this: if things go wrong in any of those situations, suddenly there's a very real interest in talking about options to prevent a future issue.
It may be a career limiting move to say this, but I'm not in sales to make sales. I'm in sales to positively change things for my customers. I want to help customers resolve problems, and deliver better outcomes to their users. I've been doing data protection for over 20 years. The only reason someone stays in data protection that long is because they're passionate about it, and the reason we're passionate about it is because we are fundamentally averse to data loss.
So why do we want to talk about defending against or recovering from ransomware during a ransomware outbreak? It's simple. At the point of a ransomware outbreak, there's a few things we can be sure of:
Business attention is focused on ransomware
People are talking about ransomware
People are being directly impacted by ransomware
This isn't ambulance chasing. This is about making the best of a bad situation – I don't want businesses to lose data, or have it encrypted and see them have to pay a ransom to get it back – but if they are in that situation, I want them to know there are techniques and options to prevent it from striking them again. And at that point in time – during a ransomware attack – people are interested in understanding how to stop it from happening again.
Now, we have to still be considerate in how we discuss such situations. That's a given. But it doesn't mean the discussion can't be had.
To me this is also an ethical consideration. Too often the focus on ethics in professional IT is around the basics: don't break the law (note: law ≠ ethics), don't be sexist, don't be discriminatory, etc. That's not really a focus on ethics, but a focus on professional conduct. Focusing on professional conduct is good, but there must also be a focus on the ethical obligations of protecting data. It's my belief that if we fail to make the best of a bad situation to get an important message of data protection across, we're failing our ethical obligations as data protection professionals.
Of course, in an ideal world, we'd never need to discuss how to mitigate or recover from a ransomware outbreak during said outbreak, because everyone would already be protected. But harking back to an earlier point, I'm still being told production systems were installed without consideration for data protection, so I think we're a long way from that point.
So I'll keep talking about protecting data from all sorts of loss situations, including ransomware, and I'll keep having those discussions before, during and after ransomware outbreaks. That's my job, and that's my passion: data protection. It's not gloating, it's not ambulance chasing, it's let's make sure this doesn't happen again.
---
On another note, sales are really great for my book, Data Protection: Ensuring Data Availability, released earlier this year. I have to admit, I may have squealed a little when I got my first royalty statement. So, if you've already purchased my book: you have my sincere thanks. If you've not, that means you're missing out on an epic story of protecting data in the face of amazing odds. So check it out, it's in eBook or Paperback format on Amazon (prior link), or if you'd prefer to, you can buy direct from the publisher. And thanks again for being such an awesome reader.